Platform Design And Development Services
Design
and

Development Solutions

That

Deliver Tangible Business Results
A great idea does wonders with excellent execution – We at RevvLab are not just creating platforms. We develop and design transformative experiences. Whether you need platform design services to pixel-perfect your website or platform development services to scale your digital experience, our developers and designers deliver nothing but result-oriented solutions.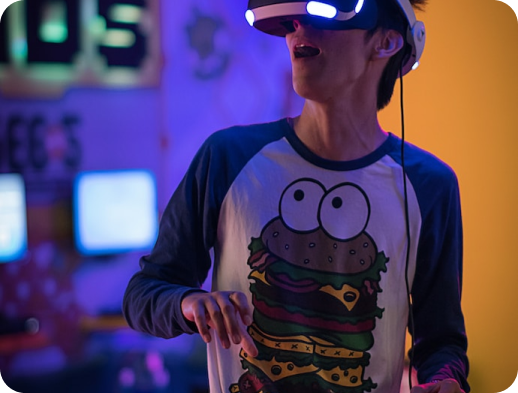 Accelerate Your Success With Cost-effective Design and Development Solutions.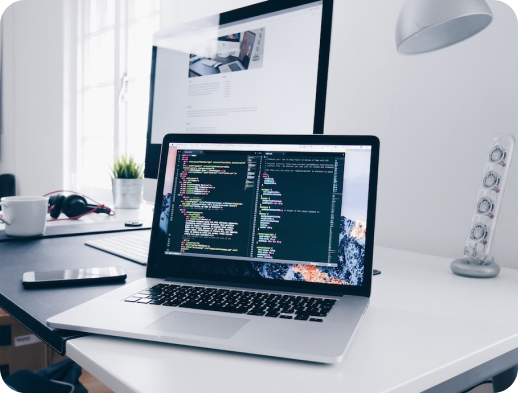 CMS Design & Development Services
80+ million websites are powered by CMS, but not all CMSes have equal benefits. At RevvLab, we specialize in delivering tailored solutions using prompt CMSes – no matter what niche market you're targeting with this site–you'll have an easier time realizing all the benefits that come along with using a CMS.
CMS web design services using high-performing CMS architecture.
CMS web development services facilitate creating, storing, management, and publishing of web content.
Custom CMS web design services optimize UI/UX trends for better conversion.
Custom CMS web development services using WordPress, Joomla, Drupal, or Magento – all top-notch options in their respective fields; there's no limit on what you can achieve with RevvLab.
Content monitoring with analytics and insights about user behavior and more.
SEO-friendly features and accessibility on mobile devices.
Multifactor user authentication
Custom integrations include CRM, ERP, eCommerce, social media, and more.
QA (manual and automated testing).
Support and maintenance at multiple stages.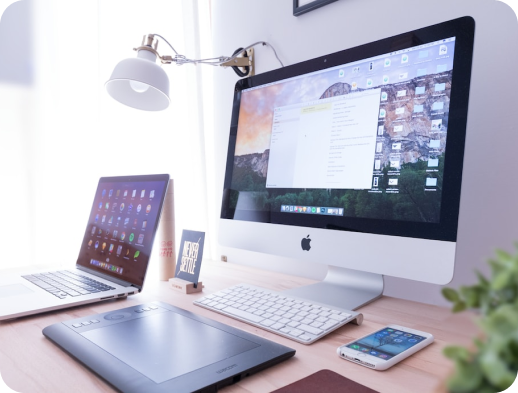 WordPress Design
and

Development Services
With over 200 million users, WordPress is currently powering 45% of the internet – a cost-effective CMS with jaw-dropping features. If you want to build a website that appeals to your target audience, the right WordPress design services agency can help you with SEO-friendly custom solutions. We are RevvLab, a leading WordPress development services company that provides custom WordPress development services using best-in-class CMS architecture while optimizing web design to encourage lead generation.
WordPress Web Design Services
The right design can be the difference between a good website and a great one. RevvLab WordPress web design services offer responsive design, multipurpose themes, seamless integrations, and more. Our in-house design team, developers, and code reviewers will work with you to create a site that speaks directly to your audience, is easy to navigate, and looks amazing on any screen.
Custom WordPress Design Services
RevvLab's experienced WordPress designers work with you from initial ideation, pixel-perfect design, development, and support—to create, scale, and maintain web designs for your business. We provide responsive custom WordPress design services for eCommerce sites, landing pages, blogs, portfolios, and more.
WordPress eCommerce Design Services
Attention is the best currency when it comes to digital business. What makes it even better is the right CMS with an eCommerce design made to attract and convert. At RevvLab, our WordPress developers offer WordPress eCommerce design services and implement feature-rich UI/UX trends that create a unique brand experience using custom themes, plugins, and more.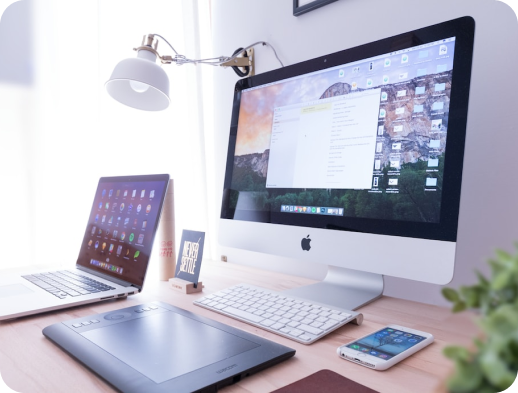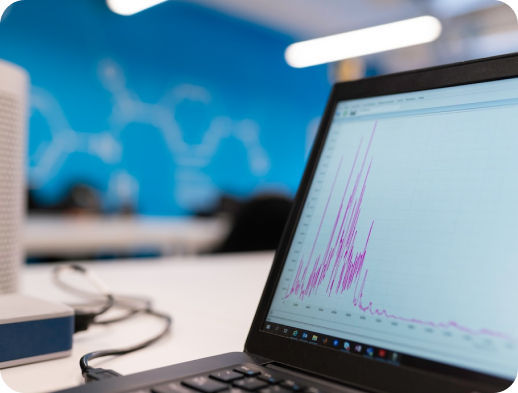 Shopify Design & Development Services
With years of experience in eCommerce and web design, we can develop a store for you that will be visually appealing and functionally sound. We'll take care of everything from designing your site to integrating with your existing systems – RevvLab is your partner in accelerating your business growth using an all-in-one eCommerce solution.
Shopify website design services to develop responsive design features. We create a dynamic and eye-catching end product for an ever-changing digital world.
Shopify store design services offer full-scale pop-up services, from creating a user-friendly storefront with easy navigational tools to optimizing performance. Our design professionals have the savvy to make sure shoppers can find what they're looking for quickly—which means increased sales.
Shopify website development services to supercharge your eCommerce while reaping the benefits of all-in-one eCommerce solutions such as multiple themes, integrated sales channels, and more.
Shopify eCommerce development services offer budget-friendly solutions while providing hosting, payment processing, product management, email automation, and more.
Custom Shopify development services help you build an online store with unbeatable features your business requires. You will also have access to the latest cutting-edge functionalities to stay competitive.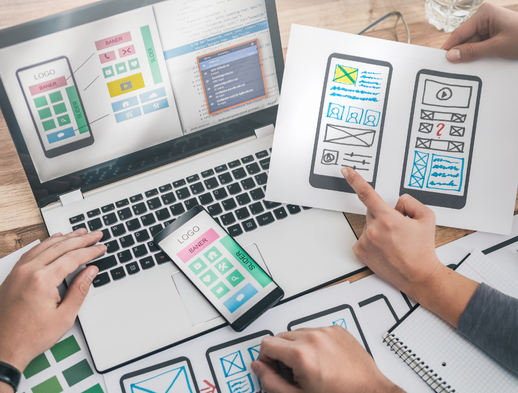 Salesforce Design & Development Services
What is the best thing about Salesforce development company? A reliable partner with specialized expertise to understand your business requirements and provide resilient Salesforce tech solutions. At RevvLab, our skilled craftspeople provide first-class Salesforce design services that meet and exceed your expectations. Our Salesforce development services process starts with user experience consulting to architecture design, development, deployment, and continuous support—a perfectly streamlined package!
With Salesforce design and development solutions, you don't have to worry about your potential leads slipping through the cracks because we put your customers right at the center of your operation.
Scalable, secure, and optimized process.
Seamless data integration.
From development to deployment, you get result-oriented solutions from our experienced developers, designers, QA testers, business managers, and more.
Complete maintenance and comprehensive support at multiple stages.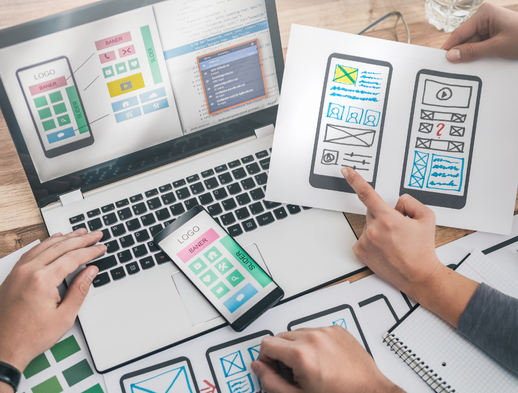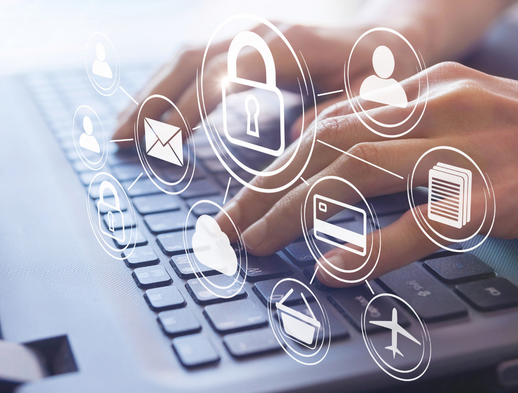 Why Choose RevvLab
for

Platform Design & Development Services?
What is better than high-quality service? A cost-effective, high-quality service. RevvLab is the best web design and development company that's equipped with modern tech trends and experienced consultants, developers, UI/UX designers, and QA testers who deliver resilient IT deliverables for multiple verticals. We do not just provide design and development services, we are your partner in success.
Book a FREE consultation and get all your questions answered. Let's take a closer look at how we can bring this project to life.