Maximize your
digital impact

with next-generation technology solutions
We transform businesses with powerful and scalable technology solutions by meeting the needs of the present and opening up possibilities for the future.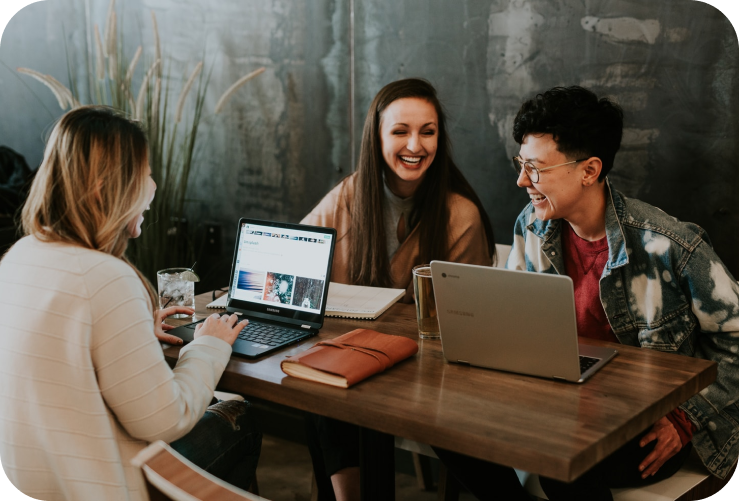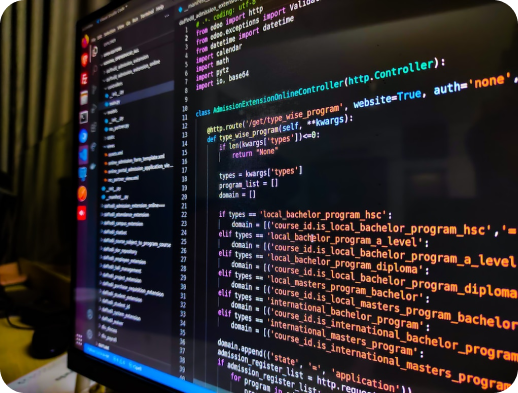 A Top Custom Software Development Company That You Can Trust
We are a custom software development company in the USA backed by years of expertise. We produce software products that fuse intuitive design with powerful programming for reliable and exciting results. So, you can be sure to get robust software products – but with the added bonus of fun. And we aren't just content to create great software and send it away. Our customized software development company services are tailor-made for each client, so you don't have to sacrifice quality when scaling up your project.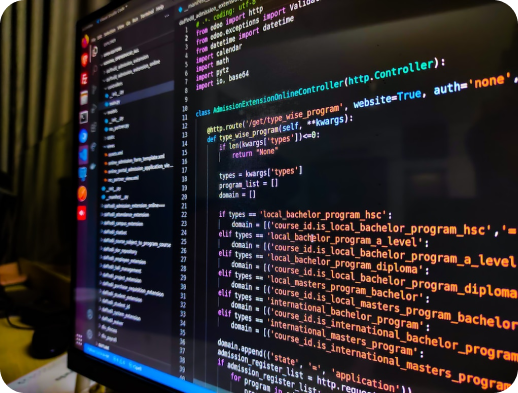 Rev up your business with the best custom software development company with advantages like:
Services We Provide as a Best Custom Software Development Company
Services we provide as a Custom Software Development Company
Our Custom software development services makes IT easy.
RevvLab can help you get the most out of your custom software development needs. From eye-catching web designs that keep your viewers glued to the screen and powerful eCommerce stores, we ensure that your unique experience will be as secure as it is reliable.
// web-app-dev // design-ui-ux // design-ui-ux
Harness
The

Power

of

Latest Technology
Trends

With

RevvLab
RevvLab is your one-stop software company for cutting-edge tech that will give you a competitive edge.
Custom Software Development Solutions
Are you looking for a best-in-class software development solution? 
We have over 20 years of experience creating custom software solutions that ensure success. Whether you need a mobile app or an innovative web-based platform – we can help bring your vision to life.
Benefits Associate to Custom Software Development
Get the most out of custom software development benefits.
71%
of customers now expect a personalized experience from the companies. Because custom software development offers a host of unique benefits, including:
Ultimate control over how your data is used.
Multiple integrations to boost the agility of the system.
With custom-built projects, you can safeguard data from cyber threats.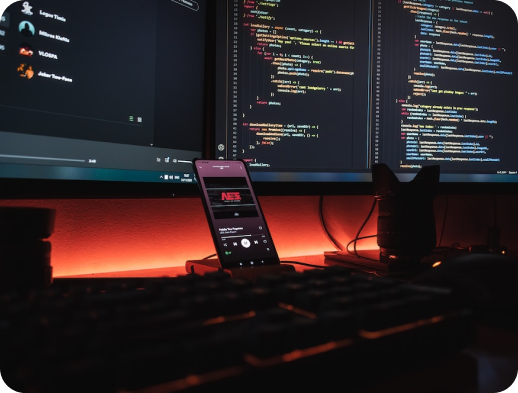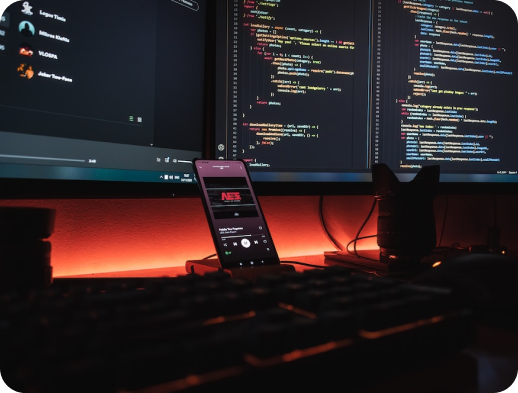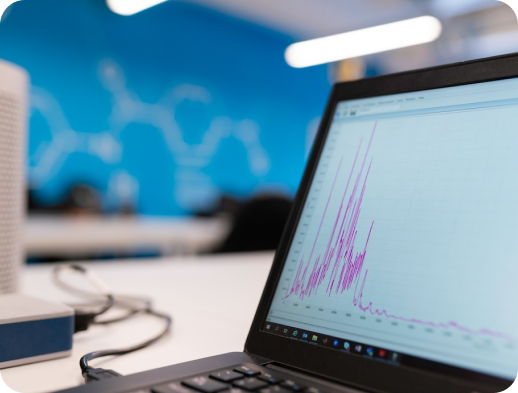 Custom Software Development Cost
There is no one-size-fits-all when it comes to Custom software development costs. It is an intricate combination of numerous factors like complexity and scope. Custom software development prices depend on factors like:
Software type (web, desktop, or mobile).
The complexity of the added features.
Custom design and integrations.
Security, performance, and scalability.
Consult
With

RevvLab

for

Custom Software Development Projects
Hire a Custom Software Development Company for agile success.
We harness new technologies and efficient processes to ensure long-term value for our clients. Whether you want to start a new project or enhance existing technology, our custom software development consultant will assist you with the right solutions for your business needs.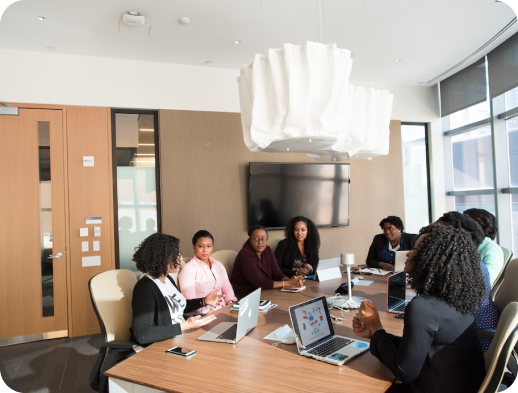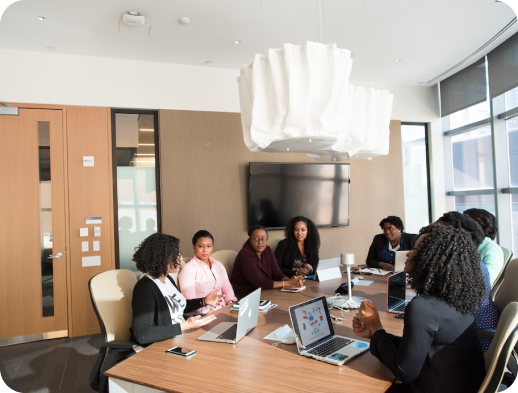 We know that technology is only as good as the individuals behind it. Our track record enables small businesses all the way up to Fortune 500 companies to prosper in the digital marketplace. Here's the proof:

Honesty, clarity, efficiency and value! I was so grateful to have hired RevvLab! They significantly simplified the entire process of turning my vision into reality!

Incredible experience! RevvLab was a pleasure to work with, very knowledgeable, and extremely communicative.

The result of this experience was successfully achieving the final product that started out as nothing more than an idea I wasn't sure was possible! 
We value innovation, and that's why we're always on the lookout for new and exciting tech insights. Stay informed with us!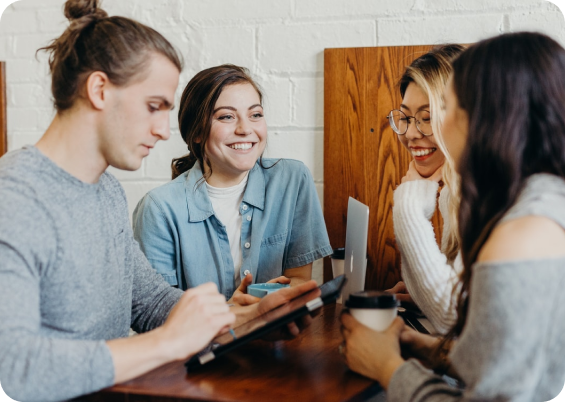 Over the past 8 years, our founders launched multiple digital companies in several verticals. They set out as a two-man team and experienced the typical challenges – capital, and access to technology. Having gone through the startup stage multiple times and scaling digital businesses to 7 figures, they understand the challenges small and medium-sized businesses face in the modern digital world.
Being serial entrepreneurs with marketing and technology expertise, they decided to start RevvLab. With a hybrid model consisting of onshore and offshore employees, RevvLab offers professional solutions at an economical price while ensuring quality results. RevvLab empowers businesses at an affordable price with best-in-class specialists. Are you looking for UI/UX design, front-end development, back-end programming, database solutions, CRM support, API development or integration, and more? Let RevvLab to bring your vision to reality!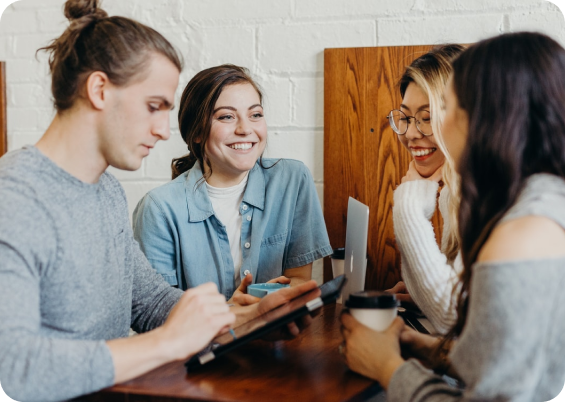 Want a FREE Consultation?
Share your vision with us so our experts can deliver you cutting-edge and reliable tech solutions.