Crafting Magic For Your Brand With Custom Logo Design Company
We understand that your brand deserves more than just another logo. It needs a distinct identity. When you choose a logo design company, you're looking for a partner who listens, understands, and translates your vision into a symbol that resonates. Dive into a process tailored to your needs, ensuring your brand stands out distinctively. Whether you're kickstarting a new venture or reigniting your brand's vibe, the right logo paves the way. Why settle for generic when you can have a logo that truly speaks for you?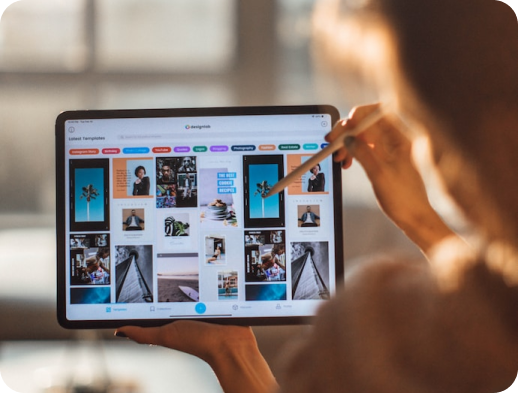 Become A Timeless Brand That Stays In The Hearts And Minds Of Consumers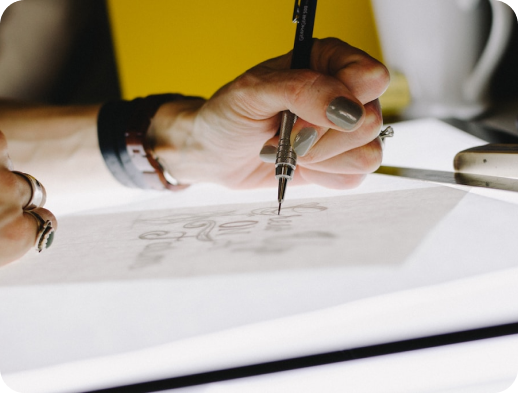 Stand Out in the Crowd: Tailored Business Logo Design That Resonates and Captivates
A captivating business logo design isn't just an image. It's the story of your brand compressed into a powerful symbol. With our logo designers at your side, you get more than creativity — you get an ally who understands your mission and translates your vision into a logo. By prioritizing your brand's essence and goals, our logo design company crafts visuals that resonate, ensuring your brand's story is both heard and remembered. Experience the blend of professionalism and innovation that transforms the ordinary into the extraordinary.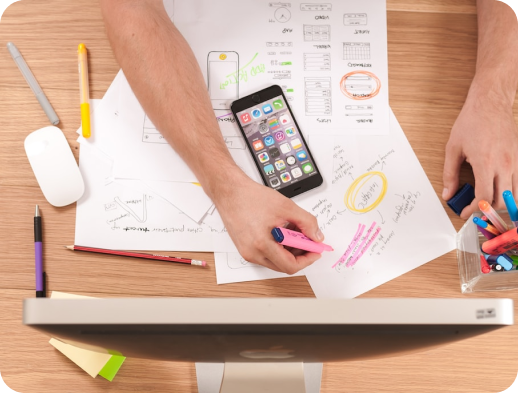 Precision-Crafted Designs by the Best Logo Designers
75% of consumers know a brand just by its logo. Think about that. A logo designer's job isn't just to doodle – it's to make sure when someone sees your logo, they think of you and only you. Good logo designers get what your business is about. They check out the other guys and then make sure your logo isn't just another face in the crowd. The outcome? A logo that's more than just a sign—it's your brand's strategic edge.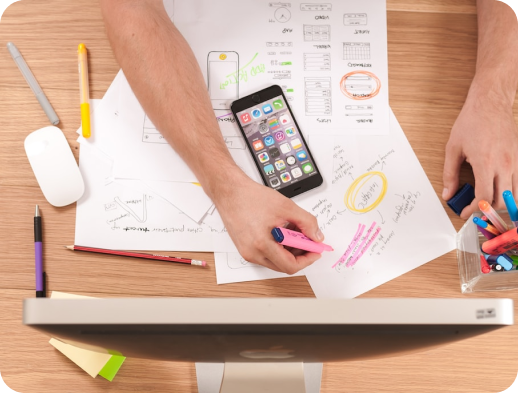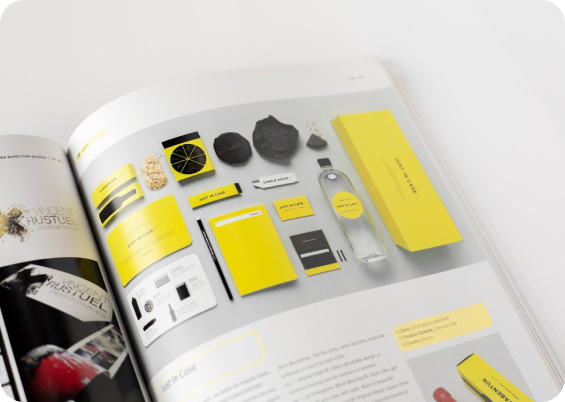 Why Choose RevvLab's Custom Logo Design Services?
You know your business is unique, and your logo should mirror that. At RevvLab, we meticulously craft each one with tools Adobe Illustrator. Why? Because using the best means you get the best. A logo design service tailored to highlight your brand's essence and spirit. So, when you think of a logo design company that puts YOU at the center of the design, think RevvLab.
Get It Right the First Time:

When your vision is clear, the right logo emerges the first time. No countless revisions, no back and forths. Your brand, your identity, are clear and unforgettable. That's the power of knowing what you want and teaming up with the right logo designers to bring it to life.  

Tell Your Story:

It's your story that matters, and every business has one. Whether you're a startup or an established name, our custom logo design services mold your narrative Your brand statement.

Collaborative Process:

In a world full of generic logo design companies, we stand apart by prioritizing collaboration. Your insights drive the design, ensuring the final logo not only meets but exceeds your vision.

Timely Delivery:

Unlike many logo design companies, we understand time is money. Expect your top-quality logo right when you expect it. 
Ready to Unleash Your Brand's Magic?
When you plan to design a logo, aim for the exceptional. At RevvLab, our logo design company focuses on carving out that distinct signature for your business. Let's transform that idea in your head into a visual masterpiece that captures hearts and turns heads. Dive into a custom logo design service experience focused on you. Let's make your brand unforgettable.