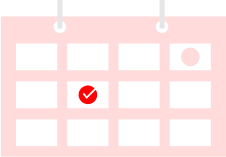 Your Meeting is Confirmed!
Discussion with our expert at Revvlab
Resend Invite to: Google Calendar, iCloud Calendar?
Reschedule your appointment?
More Services You May Like
Our Work
What we have worked on
all projects that we have already done , proven can help to use more comfortable, then can used by client from our business
We value innovation, and that's why we're always on the lookout for new and exciting tech insights. Stay informed with us!
Book another appointment
with us
Help us to reach your website goals